When you think about what a prodigy is, you're essentially thinking about someone very young who shows exceptional ability about something and is better than a lot of his seniors. Or, in other words, you're defining Kylian Mbappé. This has been an amazing summer for him. He won the World Cup with his country France and considering he is only 19, you'd think that he was on the sidelines and barely got any playing time, right? Wrong. He was an essential part of the squad and a key member, scoring four goals along the way. Four goals? Probably not goals that were important or that helped France in any way. Well, wrong again. His goal helped France win against Australia in the opening game of the group, and he scored two essential goals against Argentina in the round of 16 that saw France going through. The last goal came in the final against Croatia.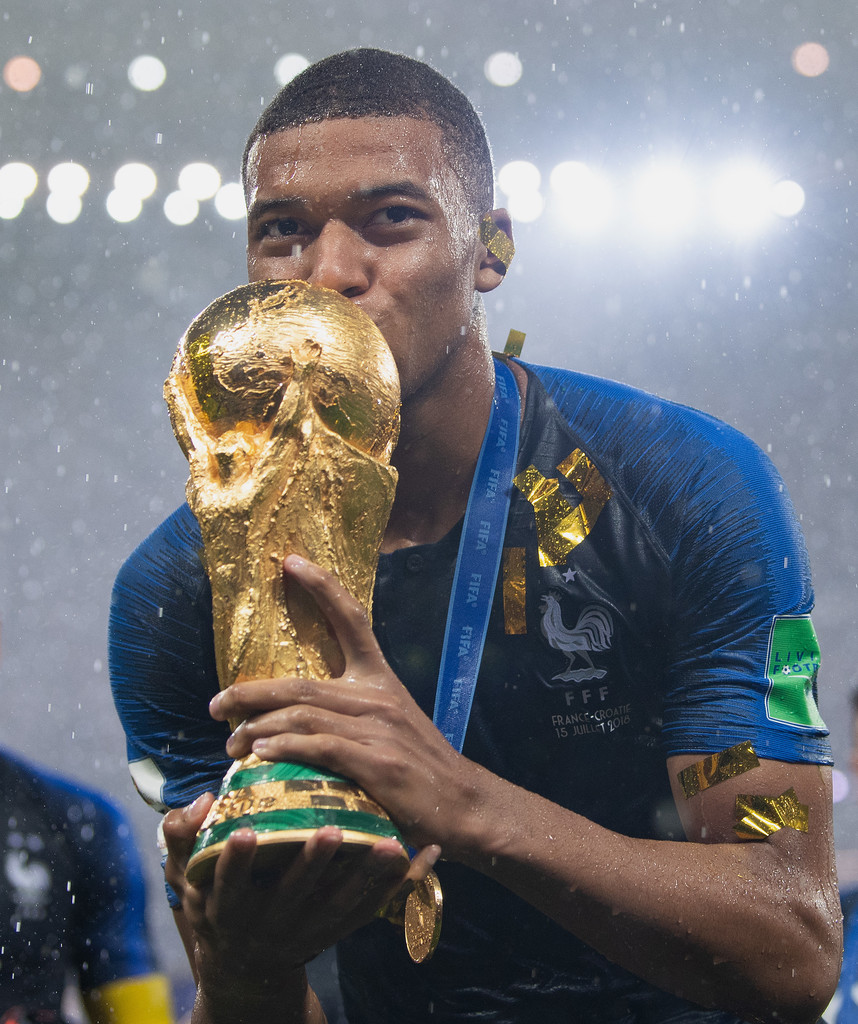 But I don't need to tell you what Kylian did, or who he is. The football world already knows and he is expected to be the new best player in the world and the best player of this next generation that is to come. The parallels with Cristiano Ronaldo and Lionel Messi are already there and people have very high expectations. What separates this young Frenchman from the rest of the youngsters? Well, to put it simply, everything. His speed is quite frankly incredible. He has long legs and takes huge steps when running and exactly that is incredible, either you're fast but take small steps or slower but take big steps. It is rare for a player to have both. Last time I saw someone like that was Thierry Henry (oh the irony). Those types of footballers are usually bad when surrounded by other players and are not really good when there is a small amount of space in front of them but Kylian has, in modern football, probably the best first step in the world. His first touch and acceleration are world class and he can easily feint a player in a matter of second. Combine all of that with a great body and physical power, amazing shooting ability and a natural knack for scoring goals and you get one of the biggest talents in the last decade or more.
Let me blow your mind a bit. Kylian has already won two Ligue 1 titles and more are coming definitely, he played in a Champions League semi-final (and scored the only goal for his side), won the first World Cup he ever played in and already won numerous individual rewards including being included in the best XI of the world for the last season — and he is just 19 years old. Next time he plays a World Cup will be in the year 2022 where he will be only 23 years old. Some players literally being their first team careers at that age. The only thing this young player is missing is a Champions League and a Ballon d'Or, which I am sure, both are coming.
To end this, here is a picture of Kylian side to side comparison with his teammate Neymar (regarded as the third best player of the world for the last few years, not being first only because of Ronaldo and Messi) both at 19 years old. Now, you may think that this is not all that special and he is not THAT much better. Consider this though, Kylian has gotten these numbers playing in Europe's toughest competitions, while Neymar at that age has been playing in the Brazilian league against much weaker teams. So yeah, that makes those numbers from Kylian monstrous.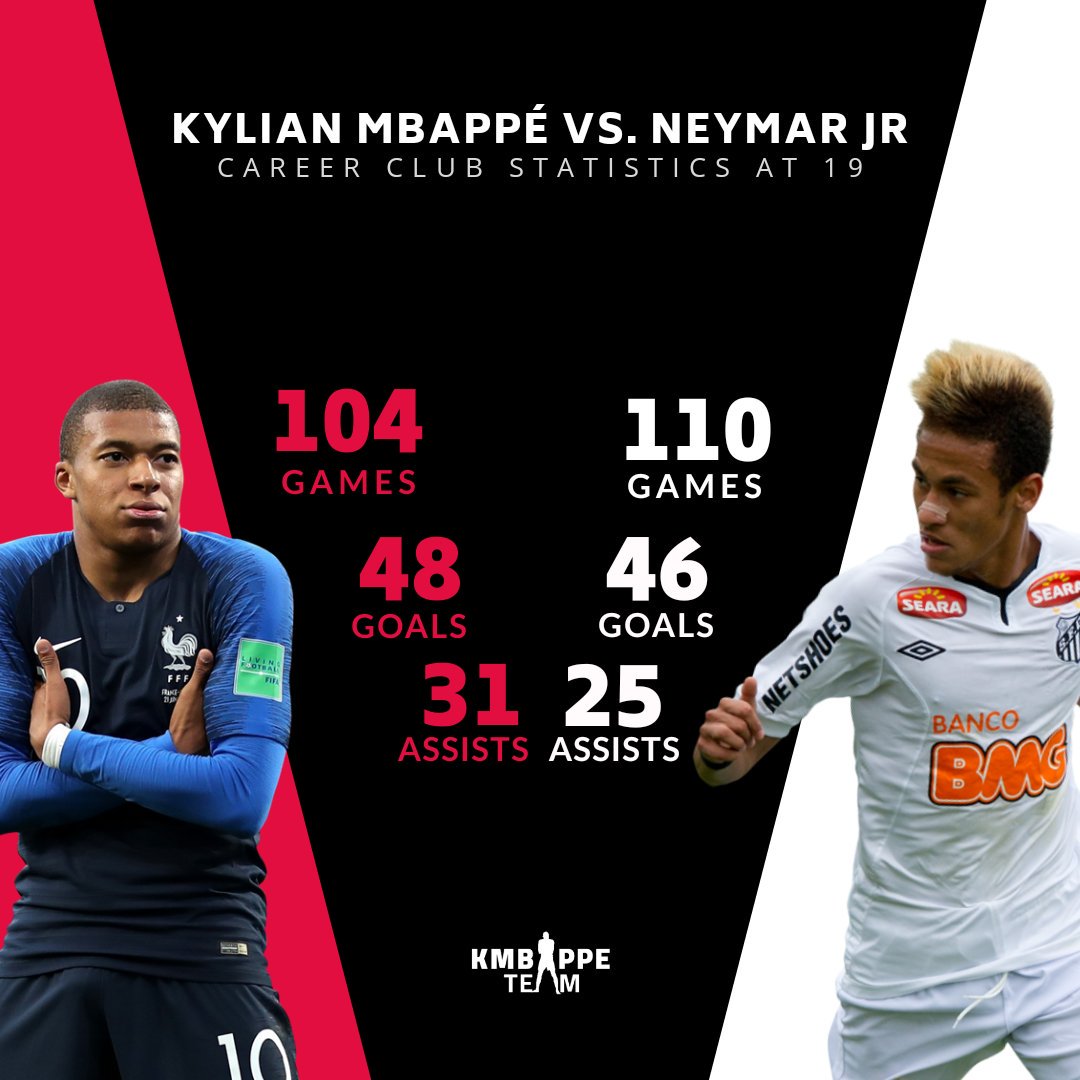 Players of this kind of talent are rare, and hopefully, his career won't be ruined by injuries. If not, we are looking at a player who will be on top for many years to come.