Some of the most tragic moments in life are: Not landing that job we want, not getting that girl we dream about, conceding a goal in the last minute of Fifa, failing an important exam and much more, however, I'd like to add one more to these problems, one that bugs me way more than anything else as a football fan and one that will make all those above seem irrelevant.
It is realizing how good the Brazilian Ronaldo would really get if it weren't for all those injuries.
Now, that makes me really sad. He not only rocked the best hairstyle known to man in 2002 but was above all, even with all those injuries and operations, the best number "9" that ever played the game. I honestly feel sad for anyone that didn't get the chance to watch Ronaldo play. From 1994 to 2002 he was way better than anyone on the field. Incredible dribbling skills, speed and awareness. He was a 10 in all of those, but he was a 100 in scoring and finishing. His finishing is still almost unrivalled, in fact, I would go as far as to say that the only other player ever who can rival his finishing is the other Ronaldo (ironic huh?). He was starting to be better and better and in his first season in Europe, he scored 33 goals for PSV Eindhoven, eventually scoring 51 goals in 53 games before moving to Barcelona. It continued in Spain, where he scored 47 goals in 49 games before moving to Inter Milan. The season in Barcelona and the first season with Inter showed the world who Ronaldo Nazário is and who he was ready to become and saw him win two Ballon d'Ors. The potential was unreal and it could only get better from here on out. Between 1994 and 1999, Ronaldo Nazário scored 115 goals in 134 games. Unreal statistics…
But then, on that dreaded 21 November 1999, Ronaldo suffered his first big injury. He tore a ligament in the right knee, which saw him out for 141 days, missing 26 games and almost the whole season. After doing an operation, he returned on April 10 and was ready to play his first game after five months. On April 12, Inter were playing a game and the world saw Ronaldo coming in as a substitute. They saw "El Fenomeno" again, the expectations were high because a magician is back on the field. He gets the ball, starts sprinting, gets closer to the defender, starts doing his iconic bicycle skill and suddenly, instead of scoring a goal, the worst moment of that age happened. He fell down, screamed so loud even people watching on the TV could hear it and started grabbing his knee – the same knee he had that operation on. It was honestly one of the saddest moment in football history, but this time, the injury was much more serious and it saw him miss the whole next season and the next 15 months.
Now, most players would just give up or wouldn't even be nearly as good as before, however, Ronaldo didn't plan on stopping just yet. After coming back from that injury, he scored only seven goals for Inter, but this was the year of the World Cup and Brazil had a fantastic squad. What happened there was the greatest one-man show from any player in a competition. Ronaldo had an amazing World Cup scoring eight goals, breaking the record for most goals scored in the history of that competition and ultimately almost single-handedly winning it for Brazil, even scoring two goals in the final.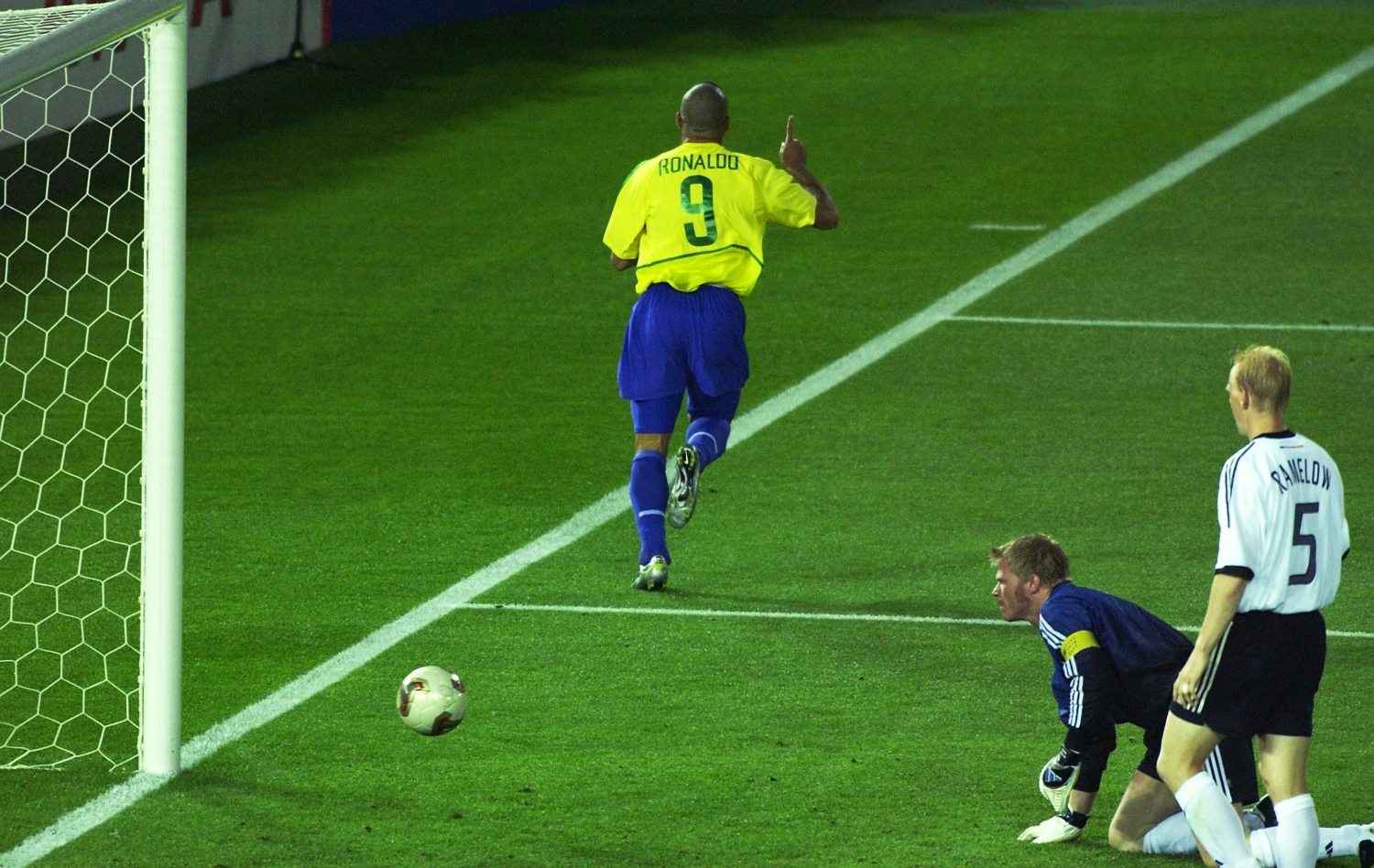 After that, he won one more Ballon d'Or and transferred to Real Madrid. I'll stop here since it was never the same after that, and the question remains, what if he didn't have those weak knees? The question will remain unanswered and we can only speculate, but considering how strong, fast, and incredibly skilled and talented he was, it is widely considered he would have been up there with Messi and Ronaldo, quite possibly even better than them. According to some study that was done, taking currency fluctuation into account, the most expensive player in history would be Ronaldo Nazário at €433m. It's a shame really, but some things are just meant to be I guess.