Neymar Jr. is like that one guy who you know has the talent and skill needed to accomplish the thing he is good at, but somehow just keeps shooting himself in the foot over and over again.
It kinda sums up his career. It's okay, I get it. He couldn't really get the prize when Cristiano and Messi are Gods of football and were still in their prime, however, I still feel there is just a bit that he is missing even now when they are older. I don't even need to go in depth about how good Neymar is. The stats and just watching him play sums it all up. He is an all-around complete player and a guy who, in these recent years has been the third best player in the world. He is only 26 years old and already the third top goalscorer in Brazils national team history, 18 goals less than Pelé and that is saying something for sure.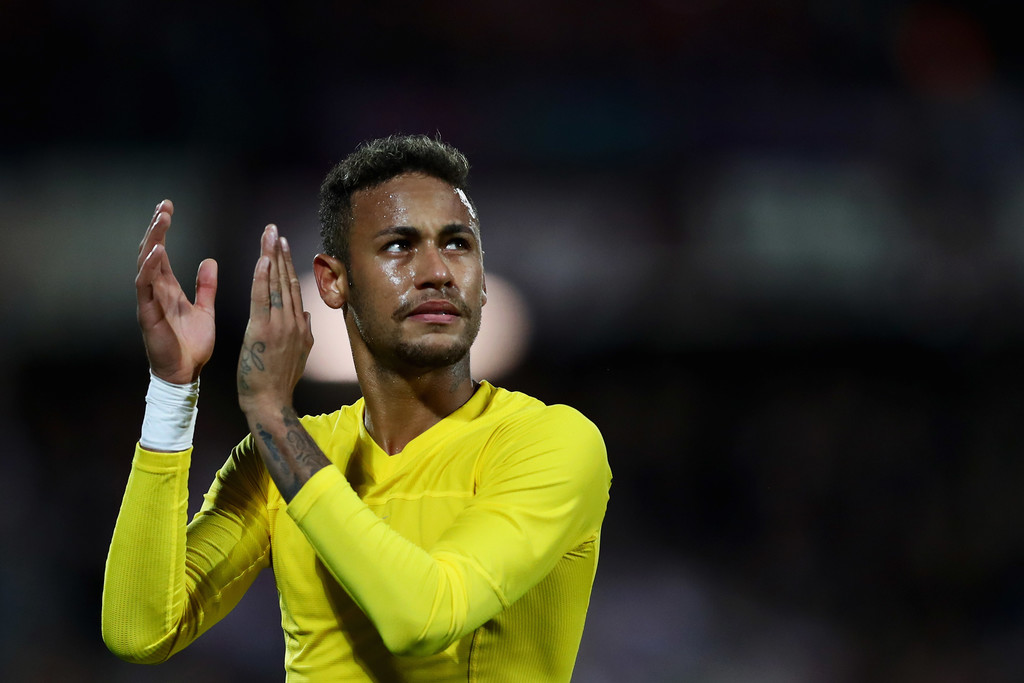 A great goalscorer, the second best dribbler in the world, can provide amazing passes, scores freekicks, penalties and has an amazing intelligence on the pitch etc., you get the gist. A complete player overall, and on top of that he is clutch and has proved that he has that winner mentality. In my opinion, even though Messi got all the credit for that comeback against PSG, Neymar was definitely the main man and without him, it wouldn't be possible. All that being said, why is he still not the top candidate for the prize? Well, a couple of factors come into play here.
Incredibly good Ronaldo and Messi seasons
Childish behaviours on the pitch
Off the pitch antics
The first one is self-explanatory. From 2014 until today Messi and Ronaldo have both dominated and have won the prize five times between themselves. There was just no way anyone else would even be considered for the top spot except for them. Plus, Neymar played for Barcelona until last year, so even if he wins the Champions League the prize would definitely go to Messi. So, he went to PSG thinking he will win it there. Smart move? We shall see.
Secondly, no matter how good Neymar is (and he is really good), he has some things that he just has to throw out of his game. There is an incredible love for diving that just consumes him sometimes and it honestly looks ridiculous and it's so obvious that it's a dive that it's not even funny. Next, when he has a bad game and just can't score or assist anything, he becomes too selfish. He starts dribbling and tries to do everything himself, starts suppressing the ball, gets too playful with skills and eventually simply ends up losing the ball. And lastly, he has temper issues and often gets into a fight or has irrational reactions. Those are some of the bad things, though the pros definitely outweigh the cons and this is not something that happens too often. This World Cup he dived so often that they made an alphabet from him laying on the floor.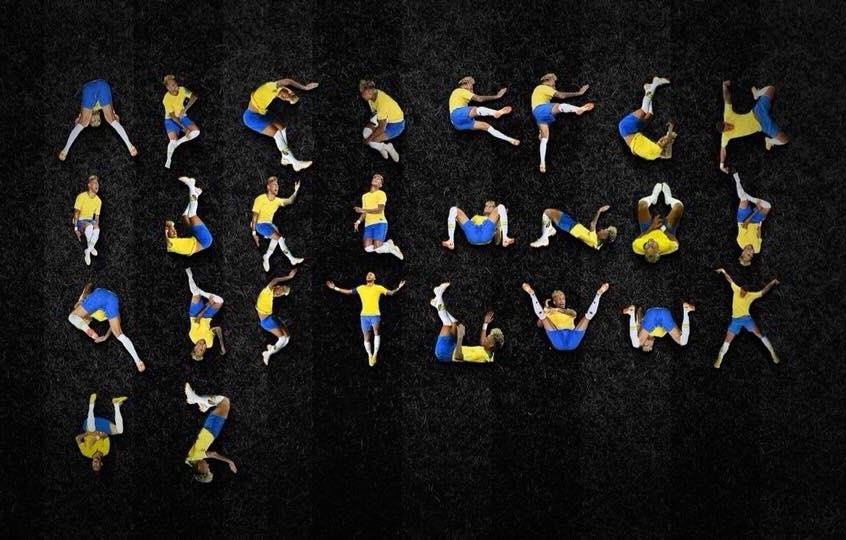 Third, he is known to be partying a lot during the season and it is not a secret at all. Everyone knows that, although it is not something that really affects his game that much. For example, last three years he was always injured at the same time; when his sister who he has a strong bond with (and even a tattoo of her on his shoulder) has a birthday party. Of course, he was there at the party every time, even though he was injured. It's obvious he fakes the injury and it is really unprofessional. The next thing is that he likes to be in charge and often has arguments with teammates who try to be in charge instead of him, as evident with his beef with Edinson Cavani when he just joined PSG. Edinson has been in PSG since 2013. and is one of their legends. He was one goal away from becoming the biggest goalscorer in their history last year and asked Neymar to let him take the penalty to break the record and Neymar just didn't want to do it even though the fans called for Cavani to take it. He scored, but the fans booed him. The moment he came to PSG it was clear who the boss is, every penalty and every freekick was his to take and that's it. He had the backup from all the Brazilians in the squad also. Cavani was furious but they have since solved their arguments.
Combine all of these above and you get a list of problems that have prevented him from winning the prize, although, I believe the first one is the biggest issue and he would definitely have at least one Ballon d'Or if it wasn't for those two. And in the end, his decision to go to PSG. Now, he would never win the prize if he stayed in Barcelona due to playing with Messi, but PSG is still not at the top three clubs in Europe. The attacking trio of him, Mbappe and Cavani is amazing and probably the best in the world, yes, but everything else is average, if not a bit below average. Their midfield is okayish, with Verratti and Rabiot being the only World Class players (Di Maria also, however, he is a bit older now and is too unpredictable and  these days often plays a winger). Defence is average, their goalkeeper is good but not yet tested at the big scene.
In my honest opinion, they still don't have the team to win the UCL with. Manchester City who has a better team than them isn't all that optimistic of winning it either, yet alone PSG. Well, I'll say something controversial. Neymar is 26 years old, soon he will hit his absolute prime and from there it will just go downhill, so he has to do something quickly. If he is to win the UCL and the prize that comes with it, he needs to go to Real Madrid. There has been a lot of rumours in this past year of him going there and a lot of good and honest sources have confirmed it. Pérez is definitely going for him this summer again due to all of their problems and especially now that they sold Cristiano. Oh and, a change of agent would benefit him also considering that his father is a money hungry leech.
We will see, Neymar definitely has the potential of winning it all, the rest is up to him.