The year was 2013. A popular Spanish outlet "Marca" and its readers have given their verdict – Luka Modrić is the worst Spanish signing of 2012. Sticks and stones were thrown at him and it is not surprising since Spanish newspapers are really good at ripping new players apart, especially if they are not from Spain. Luka has done his job in the meantime, and from season 2013/14 he has been the best midfielder in the world. It's really not surprising that "La Decima" came in the first season that he started playing in the first XI. In fact, Real Madrid went on to win four Champions Leagues in five years (three in a row), getting only knocked out in 2015 in Semifinals, and guess who didn't play then due to injury? That's right. So, the only time Real Madrid were knocked out from CL in the last five years was when Modrić wasn't playing, and every time he was playing they went on to win the competition. You could argue that it's due to some other players and other things and it's kinda true, but I still stand by the fact that Modrić was Real Madrid's most important player in "Ronaldo era".
If you ever need a player who will slow the tempo of the game, dictate it and keep the ball in his team's possession while simultaneously having an amazing eye for passing the ball and most importantly, making the right decision at the right time, look no further than Lukita. His intelligence on the pitch is outstanding and is his greatest asset. There weren't many players like that, it is something that hard work alone cannot achieve, this is pure talent we are talking about. It's amazing how good his decision making is. He is completely calm whatever the situation is and always does the right thing at that moment. Even if he is surrounded by four players, he will still come out victorious and that is what separates world class midfielders and ordinary midfielders. He's pretty good with doing skills also, which makes him all around a pretty complete midfielder.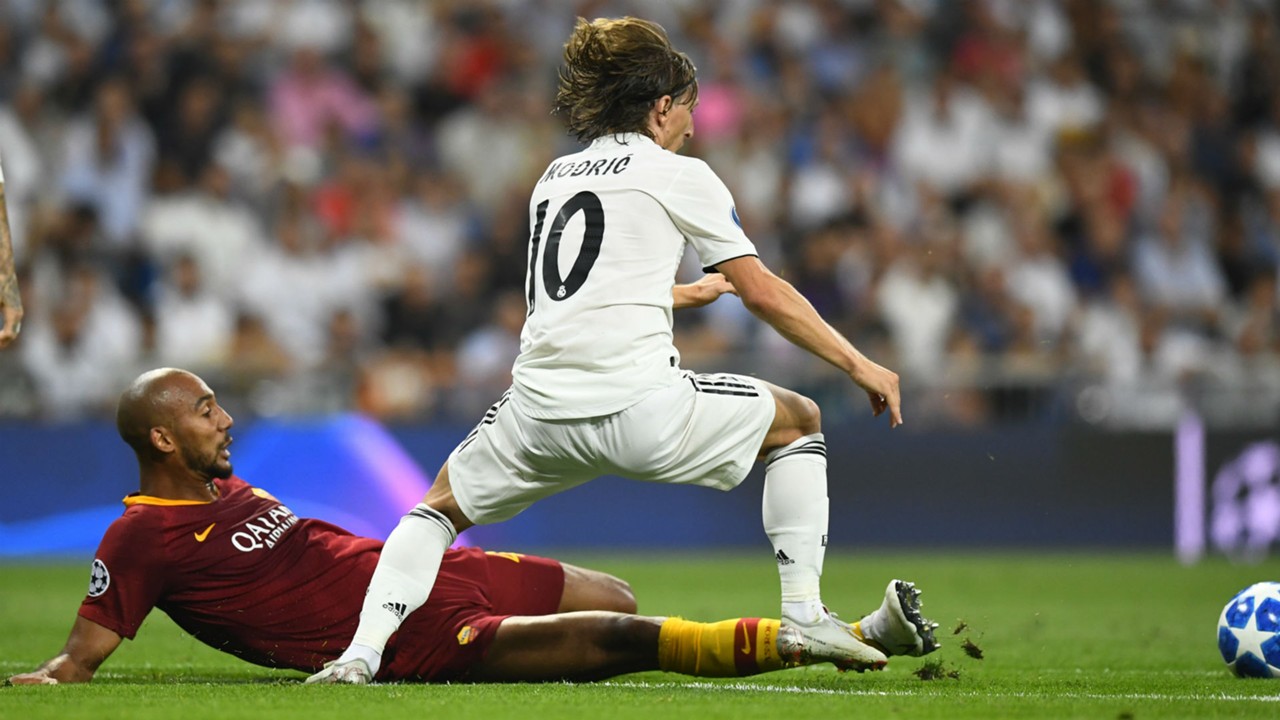 A quiet, shy man that has shown that there is still fairness in football since in the last few years it became more about marketing and looking pretty as opposed to who plays better. Luka is not pretty, he is not cool and he does not have a marketing machinery behind him as some players have, he simply plays football and does it amazingly. His last year was very good and he was the best player in the world most certainly, which got him to become the first person in the last ten years to win "The Best" (an award given to the best player in the world) after Ronaldo and Messi ending their "duopoly". Ironic, how the worst signing of 2012 was the player to do that and not Neymar, Griezmann or anyone else that was supposed to win it. Will he win the Ballon d'Or? We will see, I think he should win it considering his last season, however, that prize takes more things into account and since Luka didn't really have a good start to this season nor does he have the media machinery behind him, he probably won't win it.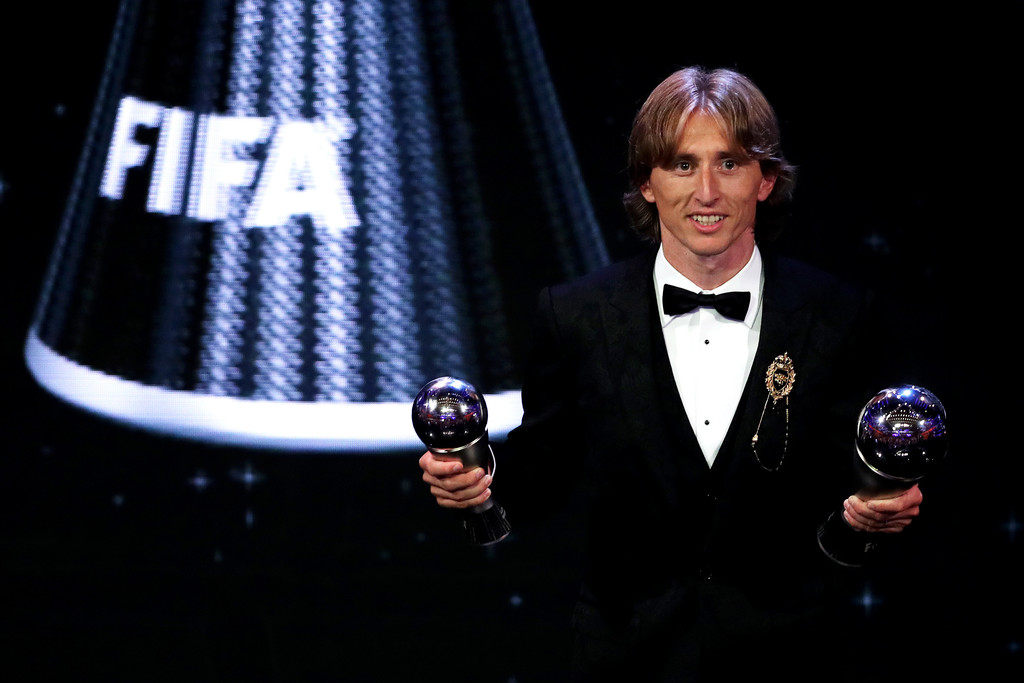 Does he deserve it? Hell yeah. I love both Messi and Ronaldo and don't get me wrong, they deserved most individual awards they got since we are talking about two of the best players ever, but their last season wasn't better even though they scored tons of goals. People complain how Iniesta or Xavi never got the prize for the best player in the world and why should Luka then and I agree that Andres should have at least one, but you have to realize that they played at their best when Ronaldo and Messi were in their prime a few years ago. We are talking about two best players ever at their absolute best scoring 60+ goals every season and doing all kind of crazy shit on the field. Nobody did that ever, and I can understand why FIFA only gave them the award. Now, they are older and to be fair, still doing crazy shit but to a lesser extent, and it gives an opportunity for other players to be serious contenders for the award unlike a few years ago.
For me, Modrić is in the top three best midfielders ever. I'd put him, Zidane and Iniesta there. Which one is better? I'm not really sure, they are so close to each other. I'd put Zidane first just because he was magical and scored more goals than Iniesta and Luka. Iniesta would be second and Luka third since Andres has a World Cup and two European championships to his name in which he was the best and most important player for Spain.
I've rambled far too long about awards and would like to finish this once more talking about Luka since this article is about him. This last summer, he united a nation. A small nation of only 4 million people. Led his team to the World Cup final, even though Croatia didn't win it, in the end, it's like they were the winners. Of course, he got the prize of the best player of the tournament. Luka Modrić is a football wizard and deserves the success he got and is finally getting the recognition he should be getting. Personally, I think this is his last season in Real Madrid even if he signed a contract extension this summer but we will see.