It's hard being a football player, especially in this day and age. Every move you make is being watched by thousands of cameras and your every drop of sweat is being judged by people all over the world. As a player you have people who love you and hate you, adore you or can't stand you, look up to you or underestimate you. Some of them are hated more than others, some of them are just hated and not loved at all, but then there is him. And you don't hate him, you just don't. Whoever you are, from the very heart of Madrid or miles and miles away, you love him and respect him, and how could you not?
I've seen enough El Clasicos and watching football regularly you always like to read banter among the rival fans. Cules hate every Real Madrid player, and Madridistas hate every Barcelona player… Well, everyone except Andrés Iniesta. He is the only player loved by both fans and Madridistas paid their respects to him even giving him a standing ovation.
How can you hate him though? Even the most die-hard anti-Barcelona person does not deny he is in top 3 best midfield players ever, with most pundits saying it's between him and Zinedine Zidane for the top spot. As a player, Iniesta had almost everything. Perfect vision, passing and amazing dribbling skills combined with a godlike technique and ball control. He was a master of small space and could get away with the ball in the tightest places possible. The only thing that he was really lacking in was that goalscoring instinct. Sure, he scored a few important goals in his career, but his goalscoring ability was weaker than the other aspects of his game. I'm not saying its bad, just that it is weaker then the rest of his skills.
"The press often ask me whether Messi or Ronaldo is the best, but for me something is very clear: Andres Iniesta is the number one. He is able to do even more difficult things on the pitch. He is magic with the ball and so influential." – David Silva
As much as he is a great footballer he is the nicest person ever also, never getting into trouble, always respecting others, never hating on anyone. Truly a gem in the football world, even producing his own wine!
"Iniesta is the boyfriend that every mother wants her daughter to have. The figures over his career tell you all you need to know. He is a magical player. There are few players in the world that can compare to him."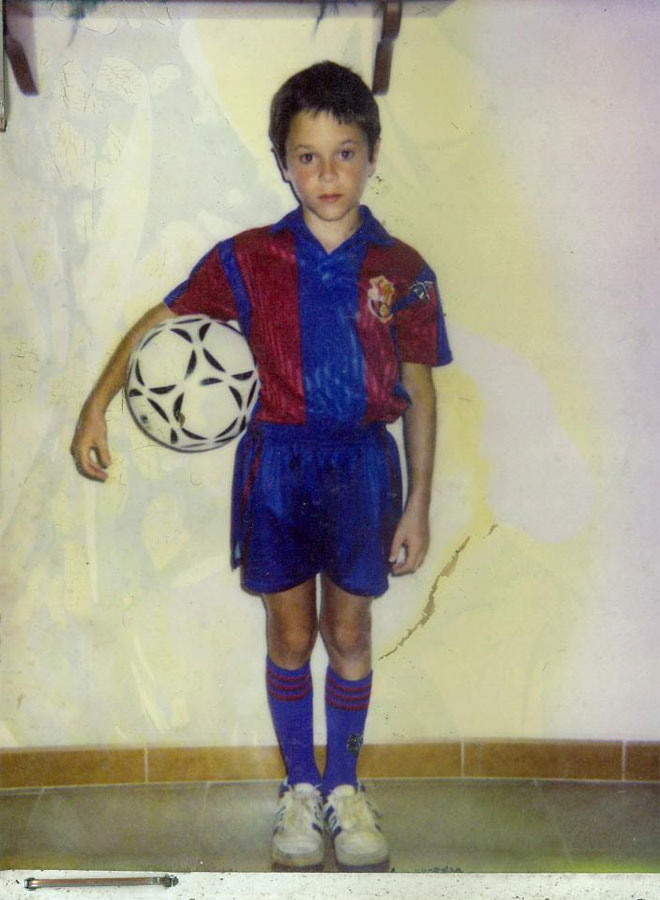 Andrés was a scrawny kid from Albacete blessed with a godlike talent for football. After Barcelona noticed him at a tournament they decided to sign him and aged 12 he made his way to Catalonia. His debut for the first team came in 2002. while being just 18 years old. Since season 2004/05 started he has been playing regularly for the Catalan team. Spending all these years there and getting through Barcelona's football school "La Masia", he has won 34 trophies and is currently the most decorated Spanish player of all time.
It's a shame really that a player like this never got the Ballon d'Or. For all these years, Ronaldo and Messi have been dominating the football world and without a doubt, they are the best ever, but Iniesta was definitely up there with them for many years, so close, it was remarkable. You don't even need to question why Barcelona had the success they had for all these years. Imagine having players like Iniesta and Messi in the same team, both in their primes, quite unfair is it? I couldn't believe it when he didn't get the reward in 2010. It was his year definitely, even winning the World cup, scoring that winning goal and being the best player in that tournament. After announcing he is leaving Europe, France Football even issued a statement telling him that they are sorry they never rewarded him with that prestigious reward, meaning, they realised they made a mistake. Definitely should have had at least one.
He will now play in Japan for the Vissel Kobe side. Europe will surely miss one of its finest players ever. Moments of magic that were produced by this man throughout his career were amazing, leaving us in awe a bunch of times. A shy, nice and quiet guy outside the field, but a monster inside of it, Andrés Iniesta is a player that will surely be remembered forever even after he retires because a player like him is born once in every 100 years.